Cars in stock in which you can drive straight away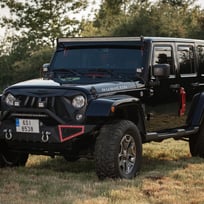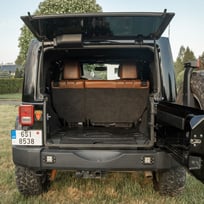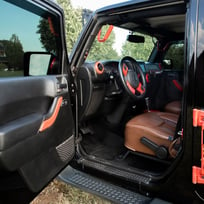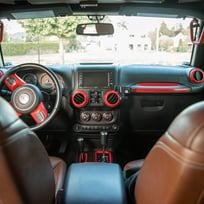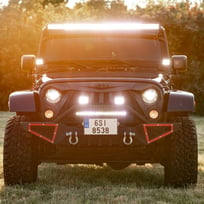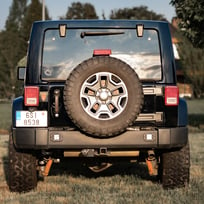 Wrangler RUBICON
We offer 2017 Jeep Wrangler Unlimited RUBICON. This is the long version (five doors) of the iconic off-road, plus the Rubicon version. It has both axles equipped with mechanical locks and a switchable front axle stabilizer bar as standard. All controlled from the cab. Furthermore, an "off-road" transfer case with a 4:1 reduction ratio. This particular piece also has a leather interior, front strength bumper, light ramps, illuminated brake light reserve and side skirts. It has a 4cm lift installed and brand new tires.
Engine: 3.6 V6 Pentastar petrol. It's a great engine that puts out 285 horsepower. It is mated to a six speed automatic.

Ford Thunderbird 1967
An American legend who impresses wherever he goes? Look no further than the 1960 Ford Thunderbird! This beauty with its sleek design and powerful V8 engine is sure to impress everyone around you.
Details:
1960 Ford Thunderbird, Exterior in good condition, rear of car could use a repaint. Missing some small things (like mirrors, passenger lock, etc). Seats need to be reupholstered. The car is drivable, starts and shifts.
Engine (code Y), 5.8 V8, 300 hp. Four-chamber carburetor. Three-speed automatic.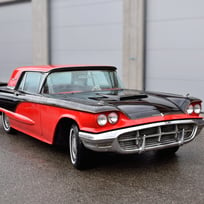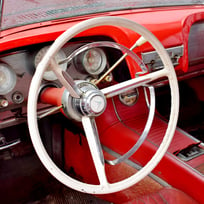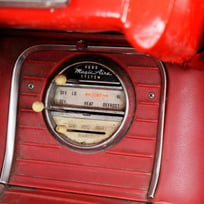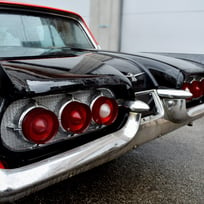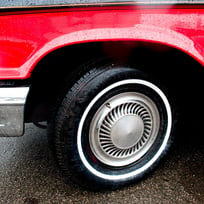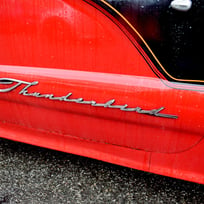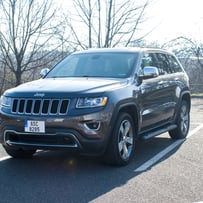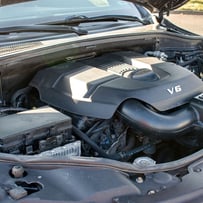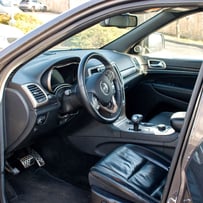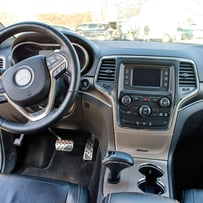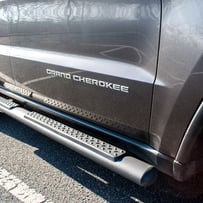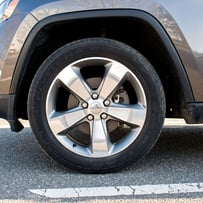 Jeep GrandCherokee
You want a proper car? The assurance that you'll get from point A to point B safely? Then the Jeep Grand Cherokee is the one for you. A reliable SUV that will take care of you and your loved ones.
We offer a 2014 Jeep with a 3.6 V6 engine and 148,000km on the clock. Equipment : leather seats, heater, cruise control, heated steering wheel, reduction,4x4 drive, automatic daytime running lights, fog lights, sunroof, startstop system.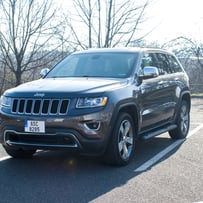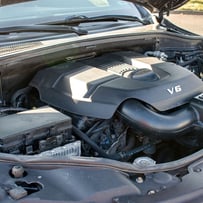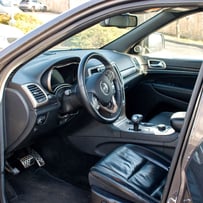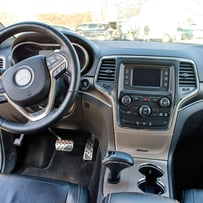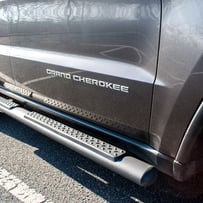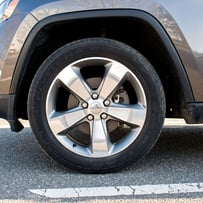 Jeep GrandCherokee
Chcete pořádný auto? Jistotu, že se dostanete v pořádku z bodu A do bodu B? V tom případě je pro vás Jeep Grand Cherokee ten pravý. Spolehlivé SUV, které se postará o vás i o vaše blízké.

Nabízíme Jeep z roku 2014 s motorem 3.6 V6 Najeto 148.000km. Výbava : kožené sedačky, výhřev, tempomat, vyhřívaný volant, redukce,pohon 4x4, automatické denní svícení, mlhovky, střešní okno, startstop systém.